新サイト建設中(アメリカ突撃体験レポ本を含めた出版の資金源を模索中)
アメリカでの便利屋(旧サイト)はhttp://benriyausa.comへ メークオーバーして移転。
Chapter Twelve: Young Entrepreneurs and Silicon Valley
世界を動かすシリコンバレー/Silicon Valley Changes World
Venture Capital
Land of Opportunity.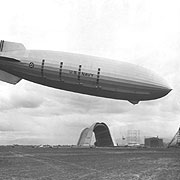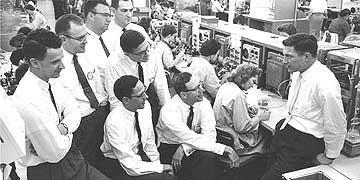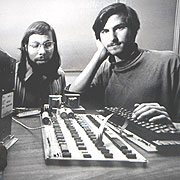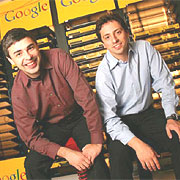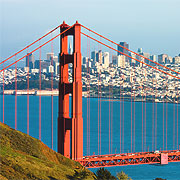 36 photos showing how Silicon Valley went from prune orchards to the center of the tech world
Matt Weinberger Nov. 10, 2015, 8:46 AM Business Insider
Everyone knows that Silicon Valley is the center of the tech universe.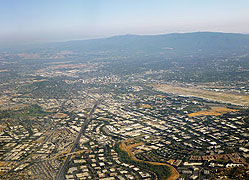 Apple, Facebook, Yahoo, eBay, and probably half the apps on the App Store all call Silicon Valley home.
So how did a collection of sleepy suburbs on a peninsula to the southeast of San Francisco become such an attractor to the tech elite?
It's a tale that goes back to before World War II, to an era when the Santa Clara Valley was better known for its prunes than its venture capitalists and on-demand startups.
Here's how Silicon Valley went from prune orchards to aerospace research labs to the capital of the connected world.
Originally, the Santa Clara Valley was known by a different name — the "Valley of Heart's Delight." It was famous for its orchards and flowers, with prunes as the major export.
The namesake of Silicon Valley is the Santa Clara Valley, which runs from the southeast of the San Francisco Bay down to San Jose, more or less. San Francisco itself isn't really a part of Silicon Valley.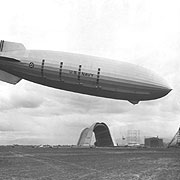 But since the mid-1800's, the seeds had been planted for the valley's later rebirth as a hub of technology. As a hub for both military and commercial ships, the San Francisco Bay Area was a hotbed for the early telegraph and radio industries. In 1909, Charles "Doc" Herrold started the country's first radio station out of San Jose.
Also in 1909, Cyril Ewell led a Palo Alto-based team that developed the first American-built arc transmitter.
Speaking of military ships, the United States Navy played an important role in the early days of Silicon Valley. In 1933, the Navy purchased Moffett Field, a stretch of land in Sunnyvale, California, as a facility to dock and maintain the USS Macon, a military airship seen here flying over New York.
Moffett Field became a major hub for the young aerospace industry. Companies like Lockheed set up shop there to better serve the Navy. Scientists and researchers found solid, steady work in the area.
In 1939, the Ames Research Center was founded as a lab for the National Advisory Committee for Aeronautics. In 1949, Ames became home to the world's largest wind tunnel, critical for aerospace research. These days, it's also responsible for a lot of NASA's computer science work.
Hewlett Packard is often credited as the spiritual founder of Silicon Valley. But Stanford grads William Hewlett and Dave Packard didn't make computing equipment until much later. When they started the company in their famous garage, the duo was making oscilloscopes and, during World War 2, radar and artillery technology.
At this point, when people said "computer," they were referring to machines like the famous Eniac, the room-sized beast of a computer that helped the United States break enemy codes during World War II.
Silicon Valley's tech industry, as we know it today, would get its start with a man named William Shockley. A brilliant scientist, Shockley (middle) co-invented the transistor — one of the most basic components of what we now know as the computer processor — at Bell Labs.
After a series of clashes with management about not getting what he thought was proper credit for the invention of the transistor, Shockley founded Shockley Semiconductor Labs, the first-ever company to make transistors out of silicon rather than germanium. Shockley opted to start the new company in Mountain View, California, so as to be closer to his sick mother.
Unfortunately, Shockley's first building became a produce market and then got torn down, meaning this important bit of computer history has been lost except for this sign.
Shockley tried to get some of his former Bell Labs colleagues to join him in California, but nobody would make the cross-country move. Luckily, local colleges like Stanford University were turning out young graduates with top-tier educations. It helped that Stanford, in particular, encouraged students (like Hewlett and Packard earlier) to stay local and help develop the still-relatively-young California under a concept often called "regional solidarity."
And so, Shockley staffed his company with young, hungry scientists. But Shockley was a lousy manager, constantly changing focus on products and eventually cutting off development of silicon transistors. After being unable to take it anymore, eight of those young scientists quit the company. A furious Shockley dubbed them the "Traitorous Eight" and publicly declared that they would never be successful.
The "Traitorous Eight" teamed up with businessman Sherman Fairchild to create Fairchild Semiconductor, which picked up with silicon transistors where Shockley left off. It was originally founded in this tiny office in Palo Alto. Fairchild gets a lot of credit for helping make computers smaller, faster, and cheaper with its transistor and circuit research and inventions.
When the USSR put Sputnik I into orbit in 1957, it was Fairchild that the newly-formed NASA tapped to make the computer components for the first manned mission to the moon. It was a successful project that seriously put Fairchild and the region on the map.
All of the "Traitorous Eight" would go on to cofound or finance some of Silicon Valley's biggest companies. In 1968, Gordon Moore and Robert Noyce would cofound a microprocessor company called Intel, headquartered in Santa Clara. Other so-called "Fairchildren" companies include AMD and NVIDIA.
The public sector was also rapidly contributing to the growing computer scene in Silicon Valley. In 1969, the Stanford Research Institute became home to one of the first four nodes of ARPANET, the first attempt by the United States Department of Defense Advanced Research Project Agency (ARPA) to create a global computer network. It was the first version of today's world wide web.
In 1970, Xerox opened the Xerox PARC lab in Palo Alto. It was PARC that invented many aspects of modern computing, including ethernet networking, the concept of the graphical user interface, laser printers, or computer graphics. PARC would go on to develop the Xerox Alto, a precursor to the modern PC.
Thanks to all these advances, the Valley of Heart's Delight had become a boomtown for the young computer industry. The name really caught on when journalist Don Hoefler titled a three-part report on the semiconductor industry "SILICON VALLEY USA." Even after silicon-based components stopped being the chief export of the area, the name stuck.
In 1972, two financial types with tech industry experience named Eugene Kleiner and Tom Perkins (pictured) raised their first venture capital fund for young companies in the newly-dubbed Silicon Valley trying to get into the space.
Things started moving fast. In 1971, Intel released the Intel 4004 processor, the first that was cheap and reliable enough for home use. When it was followed up in 1973 with the even more useful Intel 8080, a hobbyist scene of amateur computer enthusiasts popped up.
Silicon Valley's local fan group, the Homebrew Computer Club, would turn out to be pivotal to the future of tech when two young enthusiasts named Steve Wozniak and Steve Jobs showed up to its first meeting in 1975.
At the first meeting of the Homebrew Computer Club, Jobs and Wozniak got to try out the Altair 8800, an early microcomputer based on one of those Intel chips.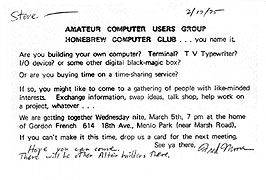 That meeting inspired the duo to create the Apple I, a do-it-yourself computer kit where they'd just sell you the Wozniak-designed motherboard that they built in a garage. Their follow-up, the Apple II, was one of the first-ever real personal computers, and turned Apple Computer into a real company.
This period also saw the birth of other tech titans, as the demand for software for these new computers grew. Database company Oracle was co-founded by Larry Ellison, Bob Miner, and Ed Oates in 1977.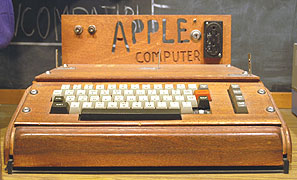 When Apple Computer had its IPO in December of 1980, it jump-started the Silicon Valley scene. Venture capitalists came in droves to try to get in on the boom.
Sand Hill Road, the street in Menlo Park, California where Kleiner Perkins set up, became the hub of the venture capital world, a status it still enjoys today.
In the eighties, as computers started to slowly but surely work their way into the mainstream, Silicon Valley just kept growing. In 1984, ex-Stanford faculty Leonard Bosack and wife Sandy Lerner would found Cisco Systems, building and selling exact clones of Stanford's networking software.
By the mid-eighties, Silicon Valley was established as the center of the computer industry, which was only on the rise. Sun Microsystems, which made computers and early operating system software was founded by a bunch of Stanford alumni in 1982.
The eighties would give way to the nineties, bringing a new kind of company to Silicon Valley: Thanks to the PC starting to hit the mainstream, and the rise of the internet, 1995-2000 would see companies like Google, Yahoo, eBay, and lots of others hit the scene during the height of the dot-com bubble. Just like HP and Apple before it, Google was founded in a Silicon Valley garage.
Meanwhile, even the old guard of Silicon Valley kept growing, with companies like Intel, Sun, and Silicon Graphics Inc. (SGI) taking over huge campuses all over Silicon Valley. Sun's campus, which it moved into circa 1998, was actually a historic ex-psychiatric hospital.
During the Dot Com Bubble, companies like Sun thought the good times would never end, and so spent a lot of cash that it didn't have to grow beyond a sustainable level. When the bubble finally finished bursting in 2001, it sapped all of Sun's momentum, leaving it vulnerable to a $5.6 billion takeover from Oracle in 2009. In 2011, Oracle sold the Sun campus to Facebook.
Mark Zuckerberg purposely left the Sun sign on the back of the Facebook sign as a warning to employees that they can never stop improving, or else meet a similar fate.
Similarly, Google started to rent the Googleplex campus from Silicon Graphics Inc. in 2003, before buying it outright from them in 2006.
Still, even as things change, Silicon Valley remains the center of the tech universe, with Apple, Google, Facebook, Yahoo, and many more calling it home for the foreseeable future. Apple is even building its new, massive "spaceship" campus in Cupertino, California, right near the old one.
And you know that Silicon Valley has made it into the big time when HBO has a hit series of the same name. And the rest, as they say, is history.
R.I.P. HP
What Silicon Valley can learn from the rise and fall of its original tech startup.
By Will Oremus
http://www.slate.com/articles/technology/technology/2014/10/hewlett_packard_hp_split_the_rise_and_fall_of_silicon_valley_s_original.html
Photo=Hewlett-Packard co-founder Bill Hewlett on June 6, 1977
It started with two engineers tinkering in a Silicon Valley garage. Behind brilliant ideas and a distinctive corporate culture, it grew into one of the most successful technology companies of all time.
That's true of both Apple and Google. It's also true of Hewlett-Packard—a company that predated them by some 40 and 60 years, respectively.*
HP today is a broken shell of its former self. The seeds of its downfall were sown decades ago, when its focus shifted from high-end innovation to mass production of low-cost devices. On Monday, CEO Meg Whitman announced that it's splitting into two companies: HP Inc. will hawk computers and printers while Hewlett-Packard Enterprise will focus on high-end business hardware and software, like IBM. It's the second time in 15 years the company has spun off a core business—it turned its test and measurement division into Agilent in 1999, and it has been reeling ever since.
In its time, however, Hewlett-Packard was like nothing the business world had seen. It was, in many respects, the prototype from which the idea of the Silicon Valley startup sprang. Its former glory and longevity are worth recalling in an age when the potential for tech companies to strike it rich is taken for granted—and so is their evanescence.
The outlines of HP's history have been well-traced, including by Michael S. Malone in Bill & Dave: How Hewlett and Packard Built the World's Greatest Company, and by co-founder David Packard himself in The HP Way: How Bill Hewlett and I Built Our Business. The two met as undergrads at Stanford University under the tutelage of the legendary electrical engineering professor Frederick Terman; in 1939, at Terman's urging, they formed their own company in a one-car garage on Addison Avenue in Palo Alto, California, then a sleepy suburb known more for fruit orchards than industry.
Photo=he newly renovated HP garage on Addison Avenue is seen Dec. 8, 2005, in Palo Alto, California
Like a lot of tech startups today, Hewlett and Packard decided to start a company before they knew what it was they wanted to build. They considered everything from medical equipment to air-conditioning control systems before settling on an audio oscillator that they managed to sell to Walt Disney, who used the devices in producing the soundtrack for Fantasia.
The founders were driven not by a particular business model or million-dollar idea, but by the conviction that, in Packard's words, "we were able to design and make instruments which were not yet available." The company's subsequent products established it as a leader in instruments for measuring and testing electronic signals and devices.
By World War II, the company was scaling up rapidly to win and fulfill government contracts for its oscillators and vacuum-tube voltmeters. Out of necessity was born a corporate culture that would come to define Silicon Valley startups in the ensuing decades. As Walter Isaacson recounts in his new book The Innovators, citing Malone:
While Bill Hewlett was in the military, Dave Packard slept on a cot at the office many nights and managed three shifts of workers, many of them women. He realized, partly out of necessity, that it helped to give his workers flexible hours and plenty of leeway in determining how to accomplish their objectives. The management hierarchy was flattened. During the 1950s this approach merged with the casual lifestyle of California to create a culture that included Friday beer bashes, flexible hours, and stock options.
Over the years this approach coalesced in a management philosophy known as "the HP Way." It emphasized problem-solving over profit-chasing and trust in employees over top-down management. It became a blueprint for the semiconductor industry, and then Intel, and ultimately the technology industry as a whole. The company made money—piles and piles of it—but it did it by continually inventing and honing useful products, not by maximizing volume and slashing costs.
"HP's cultural legacy runs very, very deep," Leslie Berlin, historian for the Silicon Valley Archives at Stanford, told me in a phone interview Monday. "The notion that literally a couple of tech guys in a garage could not only make it, but hit the ball out of the park—and that they did it without alienating their labor—it really helped to kick-start the Valley." Berlin hears echoes of "the HP Way" in Google's corporate motto, "Don't be evil," as well as in the company's seemingly utopian corporate culture.
Malone, author of books about both Hewlett-Packard and Intel, agreed in a phone interview that HP was in many ways "the founding company of Silicon Valley." But in other respects, he told me, it has always stood apart, whether due to the nature of its business or the magnitude of its success. While semiconductor and microchip companies—and, later, Internet startups—duked it out in cutthroat competition on the Valley floor, HP shone as a gold-paved citadel in the foothills where happy, healthy, lifelong employees settled in and raised families.
Hewlett and Packard may have treated their workers humanely, but they were unsentimental when it came to the company's products and business models. "As early as the mid-1950s, an internal HP study showed that sales of most of the company's products declined in the fourth or fifth year as their technological advantage slipped," reported David Jacobson in a 1998 Stanford Magazine cover story. "So, in order to grow, the company had to generate an increasing amount of its revenues from newer ideas." In a 2000 Forbes article, Malone elaborated:
"The key to the greatness of Bill Hewlett and David Packard was that they held no attachment to things, only people. The garage was left behind, as would be, in time, the redwood building. So too was the audio oscillator and thousands of other products—all abandoned in the endless pursuit of something better. Only the people remained, and they were cherished and respected. "
It's hard to say just when the company began to lose the edge that its founders and their successors had been so careful to keep sharp. Some analysts pin the turning point on the tumultuous tenure of former CEO Carly Fiorina, who came to the company with a background in sales rather than engineering and orchestrated its acquisition of Compaq in 2002. Critics say she doubled down on the company's maturing PC-sales business at the expense of more forward-looking products. Others fault her hard-charging successor, Mark Hurd, who pushed the company to tremendous profits through aggressive management and ruthless cost-cutting. The strategic flailing and soap-opera board intrigue that characterized Léo Apotheker's 11-month reign certainly didn't help.
Most agree, however, that the company had grown sclerotic and unwieldy even before Fiorina arrived. In a 2005 foreword to Packard's book, Jim Collins wrote that HP in the 1990s "confused operating practices with core values" and "veered off course" with acquisitions whose success depended on cost-cutting and market share rather than technical innovation.
While the latest split-up may sound like a death knell, Malone believes it gives Whitman a chance to reshape Hewlett-Packard Enterprise in the mold of IBM, which sold its PC business to Lenovo in 2005. But even if that's the case, it's clear by now that the HP of old is not coming back.
For a time, though, all of the virtues of Silicon Valley at its best came together in a company that was at once wildly profitable and universally beloved. "Between 1955 and about 1965, HP was probably the greatest company ever," Malone said. "It produced the kind of innovation you saw from Apple in the 2000s, but it was simultaneously the most enlightened employer in the country. They had the highest employee morale levels ever measured."
In 1955, Hewlett-Packard was 16 years old. It has been 17 years since Steve Jobs retook the reins at Apple and remade the company in his image. And Google turned 16 years old this year.
*Correction, Oct. 8, 2014: This article originally implied that Hewlett-Packard predated Google by about 40 years and Apple by about 60. In fact, it predated Apple by about 40 years and Google by about 60.
The Sad Saga of Silicon Graphics: The Final Chapter
Peter Burrows on April 01, 2009
http://www.businessweek.com/the_thread/techbeat/archives/2009/04/the_sad_saga_of.html
There was a time when Silicon Graphics Corp. was the Apple Inc. of corporate computing. It received coverage out of all proportion to its size, certainly by BW. And for good reason: It involved larger-than-life characters such as Jim Clark, who went on to co-found Netscape. SGI was forever on the cutting edge of technology innovation, and pioneered use of powerful computing technology in the making of movies, game consoles and for early Web companies in the mid-1990s. And it was a lightning rod in the best sense, always a central player in the big debates roiling the computer industry (workstation vs minicomputer, Risc vs Cisc and UNIX vs Windows, come to mind).
Today, the company was sold for a piddly $25 million to server-maker Rackable Systems. Given evaporating sales of its proprietary machines in recent years, it was weighed down with more than $500 million in debt. This despite the fact that just two years ago it emerged from a pre-packaged bankruptcy similar to the ones being considered for GM and Chrysler right now. (Managed bankruptcy is designed to help companies quickly put their finances in order so they can continue to operate in shareholders' best interests.)
If there's a farther fall in tech history, I can't think of it. Despite breathless headlines, the fact is that few really successful tech companies come to this. IBM survived its dark days in the early 1990s, to emerge as a services powerhouse. Apple had just a few weeks of cash left when Steve Jobs returned in 1997, but he did return. Other once-proud players — Lotus, DEC, Netscape — at least sold for a number that started with a "b" rather than just millions. Even Sun (which put out acquisition feelers for SGI many times in the past) looks likely to get close to a 100% premium if it is acquired by IBM as expected.
I haven't bothered to spend much time with SGI in recent years. That's something I've felt somewhat guilty about. Silicon Valley is supposed to champion real innovators, and SGI never stopped innovating. (Full disclosure: part of the reason I stopped visiting is that on a few occasions I almost lost my lunch watching demos of flight simulations and such on the huge, immersive, theater-like visualization centers that were themselves a breakthrough in "visual computing.")
In the end, SGI's mistakes of the 1990s were too much to overcome. There was the basic mismanagement, which my bureau chief Rob Hof chronicled so well in this 1997 cover story (it's worth reading again; probably the only time a BW story has mentioned a CEO "moon[ing] SGI employees at one of the company's annual lip-synch contests."). And there was a chronic indecisiveness about what to do when the server market really began to commoditize around Wintel. Former HP executive Rick Belluzzo, a Wintel fan, tried his best for a couple of frustrating years. After he left, the company turned back to its proprietary ways—continuing to fight technology wars, but without the scale of a Sun to be able to support a viable business.
But this end is even more evidence that SGI is a company snakebit by bad timing. After all, SGI ran out of future just as the enterprise computing business is getting focused on breakthrough innovation again. For years, it was all about which Wintel provider could deliver the cheapest blade. Now, there's a battle royal going on to rethink the data center, in ways that will surely require major changes to the underlying gear. Rather than the same old servers, routers and storage systems, all of these elements are being glommed together in new ways; that's certainly the point of Cisco's "Project California" initiative, which has shaken up the sector more than anything in years. As one of my editors put it today, "servers are sexy again."
It was only a matter of time for the pendulum to swing back that way. While commodity hardware isn't going away, all of the focus on low purchase price hasn't solved problems with power consumption or with controlling operating costs related to running thousands of cookie-cutter devices. Nor will today's computers help big Net companies keep up with sky-rocketing Net traffic, without further advances. It's too bad that SGI won't be there to be part of it.
グーグルもアップルも サンフランシスコの磁力
[日経産業新聞2015年8月11日付]ブランドン・ヒル(米ビートラックスCEO)

 米国のシリコンバレーは世界のIT(情報技術)産業の中心地として知られている。しかし、ここ数年で世界的に話題になっているスタートアップ企業の多くがシリコンバレーではなく、その北にあるサンフランシスコに存在していることは、日本ではまだあまり知られていない。日本からシリコンバレーに来たはずだったのが、実際には打ち合わせの場所がサンフランシスコだったり、視察対象がサンフランシスコにある会社だったりすることも珍しくない。

札幌市生まれ。サンフランシスコ州立大学デザイン学科在学中からウェブサイトのデザイナーとして活躍。卒業後の2004年にブランディング・ユーザーエクスペリエンスデザインを手掛けるビートラックスを設立。趣味はバイク、テニス、ロック音楽。

札幌市生まれ。サンフランシスコ州立大学デザイン学科在学中からウェブサイトのデザイナーとして活躍。卒業後の2004年にブランディング・ユーザーエクスペリエンスデザインを手掛けるビートラックスを設立。趣味はバイク、テニス、ロック音楽。

 サンフランシスコはシリコンバレーの一部、もしくは隣同士と思っている方は多い。厳密に言うと、接してはおらず、自動車で移動する場合でも片道30分から1時間かかる。サンフランシスコが都市の名前であるのに対し、シリコンバレーは複数の都市が集まった地域の総称である。現地の人たちは、サンフランシスコとシリコンバレー地域をあわせて「SFベイエリア」と呼んでいる。

 ここ数年、IT系企業の多くがサンフランシスコにオフィスを構えている。ツイッターやドロップボックスもサンフランシスコ発祥の企業である。非上場で評価額が100億ドルを超える「ユニコーン」と呼ばれる企業の多くがサンフランシスコにオフィスを持っている。日本でも話題になっているウーバーやエアビーアンドビー、ピンタレスト、ツイッター創設者が始めたモバイル決済のスクエアなどが該当する。

 スタートアップ企業に投資するベンチャーキャピタル(VC)と呼ばれる投資機関や、小規模のチームが共同で作業をするためのオフィスを提供するコワーキングスペース、少額出資やアドバイスを提供することで企業を育てるアクセラレーターなど、サンフランシスコはIT系企業を育む環境が整っている。

 最近では、もともとシリコンバレーに本社を構えていた企業がこぞってサンフランシスコにオフィスを開いている。最大の目的は若くて優秀な人材の獲得である。エンジニアをはじめとするIT系の人材獲得競争が激しくなっているため、より多くの人材を集めやすい地域にオフィスを開設するのだ。

 グーグルはサンフランシスコにオフィスを構えている。セールスフォースとリンクトインは現在、自社ビルをサンフランシスコに建設中だ。そしてつい先日にはアップルもサンフランシスコにオフィスを開設することを発表した。

 これらの企業をはじめ、多くのIT系企業は市内の「SOMA」と呼ばれる地域に集中しており、米国では珍しく徒歩で多くの企業を訪問できる。当社もSOMAにある。

 当社が入居しているビルの1階はコワーキングスペースであり、その向かい側にはスマートロック(スマートフォンで開け閉めができるカギ)を提供する企業のオフィスがある。その上の階にはコンテンツ配信システムを提供する企業が入居している。

 SOMAの面積は東京の山手線の内側程度でしかなく、人口も100万人に満たない。その小さな街にそれだけ多くのIT系企業がひしめき合っていることからも分かる通り、街全体がIT系で働く人々であふれかえっている。

 まだまだ日本では、シリコンバレーのブランド力が強いが、現地ではサンフランシスコの勢いがどんどん増している。今後もそのスピードは加速する一方だろう。

ブランドン・ヒル(米ビートラックスCEO)
札幌市生まれ。サンフランシスコ州立大学デザイン学科在学中からウェブサイトのデザイナーとして活躍。卒業後の2004年にブランディング・ユーザーエクスペリエンスデザインを手掛けるビートラックスを設立。趣味はバイク、テニス、ロック音楽。
*****


シリコンバレーで日本人が起業する意味
フィル・キーズ(米ブルーフィールドストラテジーズ アナリスト)
[日経産業新聞2015年8月4日付]

 今年春、安倍晋三首相がシリコンバレーを訪れ、日本の有望な企業や人材をシリコンバレーに送り込む方針を打ち出した。「シリコンバレーと日本の架け橋プロジェクト」だ。5年間で200社の中小・ベンチャー企業を選び、シリコンバレーに進出させる。若手の起業家やベンチャーキャピタリストを合わせて30人選び、シリコンバレーに派遣する。

 このプロジェクトは現地でも大きな話題となった。このプロジェクトの意義について、シリコンバレーで活動しているベテラン起業家の高坂悟郎氏に聞いた。

 高坂氏は現在、メガネに取り付ける小型ディスプレーを開発しているベンチャー企業「Vufine」の会長兼最高経営責任者(CEO)を務めている。高坂氏は日本企業の米国支店を設立するため、2001年にシリコンバレーに来た。その後、日米及び台湾の企業へのコンサルティングをして、現地での日本人起業家の団体「Silicon Valley Japanese Entrepreneurs Network」の役員になった。

 高坂氏は今の会社を15年2月に立ち上げた。その前はあるベンチャー企業の幹部だった。その会社は米グーグルのメガネ型ディスプレー製品「グーグルグラス」と競合する製品を出していた。「07年に米国永住権を得たときから起業家になる希望があった」と高坂氏は語る。

 起業家にとってシリコンバレーは様々な利点がある。高坂氏は中でもオープンな環境を強調する。「事業を進めるときに味方になってくれそうな人と知り合える機会がたくさんある。1年中、トレードショーにいるような感覚だ」

 米国で企業を設立することの利点も大きい。「米国なら、大手企業でもベンチャー企業と一緒に仕事をするリスクを取る動向がある」(高坂氏)。日本の大手企業はベンチャー企業が持ち込んできた製品に対して、仕様書通りに本当に動くのかをチェックしたり、細かい点にすぐ文句を言ったりすることが多い。高坂氏は「米国では、優れている製品・サービスを手掛けていることを示せば、細かいことを言わない」と述べる。

 ベンチャー企業を設立して出資者から資金を預かる責任を持つことについて高坂氏は「思ったより楽しい」と話す。ある決断をした後、その結果がどうなるのかを自分でたどれるのが面白いそうだ。今までに学んだことを経営に生かせるという体験は魅力的なのだろう。

 安倍首相がシリコンバレーを訪問した時、高坂氏は安倍首相と会った。高坂氏は「シリコンバレーと日本の架け橋プロジェクト」について、シリコンバレーに来た人が日本に戻り、経験や知識を広めることを狙っていると思っていた。シリコンバレーに来た日本人の多くはシリコンバレーを気に入り、日本に戻らない。だから安倍首相のもくろみは外れると考えた。

 だが、安倍首相はシリコンバレーに日本人が残っても構わないと考えており、日本とシリコンバレーの関係がさらに深まることを意図している。「日本にはシリコンバレーに関する知識や情報が足りない。優秀な人材や企業が来ることでギャップを埋められる」(高坂氏)

 シリコンバレーで起業しようとする日本人に高坂氏はアドバイスする。「勉強不足とかまだできないとか言ってはならない。まず一歩踏み出し、試行錯誤している間に準備が整う」

フィル・キーズ(米ブルーフィールドストラテジーズ アナリスト)
カリフォルニア大学バークレー校在学中に交換留学で来日。日本のIT(情報技術)産業にも詳しく、技術誌やウェブサイトなどでジャーナリストとして活動。日本での勤務経験もある。

****
Overvalued in Silicon Valley, but Don't Say 'Tech Bubble'
By CONOR DOUGHERTYMAY 22, 2015

Today, people see shades of 2000 in the eye-popping valuations of companies like Slack, whose offices are seen at top; Uber; and Airbnb, at bottom. Credit From top: Jason Henry for The New York Times; Sam Hodgson for The New York Times; and Matthew Millman for The New York Times

SAN FRANCISCO — It is a wild time in Silicon Valley. Two-year-old companies are valued in the billions, ramshackle homes are worth millions and hubris has reached the point where otherwise sane businesspeople muse about seceding from the United States.

But the tech industry's venture capitalists — the financiers who bet on companies when they are little more than an idea — are going out of their way to avoid the one word that could describe what is happening around them.

Bubble.

"I guess it is a scary word because in some sense no one wants it to stop," said Tomasz Tunguz, a partner at Redpoint Ventures. "And so if you utter it, do you pop it?"
Continue reading the main story
Related Coverage

A bubble, in the economic sense, is basically a period of excessive speculation in something, whether it is tulips, tech companies or houses. And it is a loaded, even fearful, term in the tech industry, because it reminds people of the 1990s dot-com bubble, when companies with little revenue and zero profits sold billions in stock to a naïve public.

In 2000, tech stocks crashed, venture capital dried up and many young companies were vaporized. Even today, with the technology industry on fire, venture capital investment remains below its 2000 peak.

"Anybody who lived through that will always wake up and see ghosts," said Jerry Neumann, founder of Neu Venture Capital in New York.

Today, people see shades of 2000 in the enormous valuations assigned to private companies like Uber, the on-demand cab company, which is raising $1.5 billion at terms that deem the company worth $50 billion, and Slack, the corporate messaging service that is about a year old and valued at $2.8 billion in its latest funding round.

A few years ago private companies worth more than $1 billion were rare enough that venture capitalists called them "unicorns." Today, there are 107, according to CB Insights, enough that venture capitalists had to create a second term — "decacorn" — for private companies like Uber and the data analysis company Palantir Technologies that are worth more than $10 billion.

Nobody doubts that many of tech's unicorns are indeed real businesses and that some could be with us for decades. But because of low interest rates, tech companies are raising gobs of money from investors whose desperate need for returns has pushed them into riskier territory. Start-ups have begun attracting money from hedge and mutual funds that don't usually invest in tech companies before they are public.

Valuations — and there is no real standard for determining how much a private company is worth — are inflating, leading some people to worry that investment decisions are being guided by something venture capitalists call FOMO — the fear of missing out.

In a recent analysis, Mr. Tunguz of Redpoint, who was in high school when the dot-com bubble burst, found that investors were paying twice as much for stakes in private technology companies as they were for those that were publicly traded.

He called it "a runaway train of late-stage fund-raising." He also called it "a really weird time" and "a really hard environment to maintain financial discipline."
Continue reading the main story

The problem with the bubble question is nobody seems to agree on what exactly a bubble is. Robert Shiller, an economist whose work on stock prices earned him the 2013 Nobel Prize and who wrote the bubble book "Irrational Exuberance," defined speculative bubbles as "a psychological epidemic" in which people put reason aside and instead buy into a story.

"It's a complicated social phenomenon that gets people into trouble, just like smoking too much and drinking too much," Mr. Shiller said.

And no matter how hard people try to avoid them, bubbles happen again and again, from the Dutch tulip bubble of 1636, to the 1929 stock bubble that resulted in the Great Depression, to the housing bubble that buckled Wall Street in 2008.

Even the smartest get caught up. Isaac Newton, whose laws of motion and gravity arguably make him the most important scientist ever, bought into the South Sea Bubble of 1720. It was a bad bet on a company granted a monopoly on trade with South America by the British government. He reportedly said: "I can calculate the motions of the heavenly bodies, but not the madness of people."

Bubbles seem obvious after the crash, of course. The problem is they are almost impossible to see in the present. Mr. Neumann admits he was caught in the dot-com bubble.

"I was a true believer in the Internet and all that," he said.

So, do the staggering values of today's private tech companies look like yet another bubble?

"If the question is, Are these valuations divorced from fundamentals? I think they are," he said.

I've been spending more time than I would like experiencing Uber.Uber has a profound problem: They literally hate the fact that they have...

But that is not a bubble, he said. Rather, it is "an irrational pricing decision."

Investors are happy to admit that this torrid pace of investment has started to worry them. But they still try to steer clear of the b-word, unless they are describing what Silicon Valley is not.

"There's definitely some craziness and people overpaying" for stakes in companies, said Anand Sanwal, founder of CB Insights, an analytics firm focused on the venture capital industry. "But a bunch of bad decisions don't necessarily mean we are in a bubble."

Does George Zachary, a partner in the Menlo Park office of CRV, a venture capital firm, think we're in a bubble? "I think we're in a period of overvaluation and frothiness," he said.

Sam Altman, president of Y Combinator, an incubator that invests in very young companies, has grown so tired of bubble talk that this month he countered it with a $100,000 "no bubble" bet.

The bet, which will be donated to charity, is based on several variables, including his prediction that the five most valuable unicorns, a list that includes Uber and Airbnb, the home rental service, will be worth more than $200 billion by 2020.

Of course, there is a difference between not thinking there is a bubble and not being concerned about how easy it has become for start-ups to raise money.

"Do I think companies are overvalued as a whole? No," Mr. Altman said. "Do I think too much money can kill good companies? Yes. And that is an important difference."

Some investors go so far to avoid the word bubble that they describe situations that sound quite a bit worse.

Take Charlie O'Donnell, founder of Brooklyn Bridge Ventures. His view is that when it becomes harder to raise money, companies that are funding losses with outside money will be forced to find profitability by cutting jobs and slowing expansion plans, Mr. O'Donnell said.

But that is not a bubble, he said. Rather, as he outlined in a recent blog post, that would be "the coming zombie start-up apocalypse."
******

Venture Capital
First and foremost, venture capital is more distributed than it was in the late 1980s when Kenney and I conducted our original studies. While Silicon Valley remains a leading center for venture investment, it appears less dominant than it once was. Within the Bay Area itself, the San Francisco area has in fact overtaken it as the nation's leading center for venture capital. In addition, a number of other metros across the United States, including New York City, Washington, D.C., Philadelphia, and Boston in the Northeast are significant centers for venture capital investment, as are Los Angeles and San Diego in Southern California, and Seattle, Austin, and Chicago.

The table below provides more detail on the top 20 metros for venture capital investment, showing how they stack up on total deals, companies, and the dollar value of investment.
Top 20 Locations for Venture Capital Investment
Investments Deals
Rank Metropolitan Area
(listed by core city) Dollars
(Millions) Share of Total Number Share of Total
1 San Francisco-Oakland, CA $6,896 25.6% 744 19.7%
2 San Jose-Sunnyvale, CA $3,985 14.8% 415 11.0%
3 Boston, MA $3,101 11.5% 408 10.8%
4 New York, NY $2,269 8.4% 379 10.0%
5 Los Angeles, CA $1,677 6.2% 232 6.1%
6 San Diego, CA $1,134 4.2% 103 2.7%
7 Seattle, WA $886 3.3% 112 3.0%
8 Austin, TX $626 2.3% 87 2.3%
9 Chicago, IL $547 2.0% 71 1.9%
10 Washington, DC $484 1.8% 117 3.1%
11 Philadelphia, PA $347 1.3% 105 2.8%
12 Denver, CO $264 1.0% 53 1.4%
13 Atlanta, GA $262 1.0% 53 1.4%
14 Boulder, CO $256 1.0% 40 1.1%
15 Minneapolis-St. Paul, MN $256 0.9% 29 0.8%
16 Santa Barbara, CA $251 0.9% 14 0.4%
17 Phoenix, AZ $214 0.8% 15 0.4%
18 Raleigh-Cary, NC $184 0.7% 28 0.7%
19 Pittsburgh, PA $167 0.6% 76 2.0%
20 Provo-Orem, UT $162 0.6% 14 0.4%

Greater San Francisco, including Oakland, tops the list with nearly $7 billion dollars in venture capital investment in 2012, or one in four of all of venture investments, compared to $4 billion or 15 percent, for San Jose, the Silicon Valley. Together, these two Bay Area centers account for more than $10 billion in venture investment, roughly 40 percent of all dollars invested, along with 30 percent of all venture capital deals.

The Bos-Wash corridor is another major center for venture investment. Greater Boston is next with just over $3 billion in venture capital investment (11.5 percent) followed by New York with $2.3 billion (8.4 percent). Washington, D.C. is 10th with nearly $500 million, and Philadelphia 11th with roughly $350 million (1.3 percent). Together, the metros that make up the Bos-Wash corridor account for $6.2 billion in venture capital investment—23 percent of the total.

Southern California is also a significant attractor of venture capital investment. L.A. ranks fifth overall with $1.7 billion in venture investment (6.2 percent of the total), San Diego sixth with $1.1 billion (4.2 percent), and Santa Barbara 16th with roughly $250 million (slightly less than one percent). Together the Southern California area accounts for $3 billion in venture investment, about 11 percent of the total.

Other leading venture capital centers include: Seattle ($886 million), Austin ($626 million), Chicago ($547 million), Denver ($264 million) and nearby Boulder ($256 million), Atlanta ($262 million), Minneapolis-St. Paul ($256 million), Phoenix ($214 million), Raleigh-Cary ($184 million), Pittsburgh ($167 million), and Provo-Orem ($162 million).

Eight additional metros account for more than $100 million in venture capital investment: Salt Lake City, Cleveland, Houston, Detroit, Baltimore, Dallas, Portland, and Santa Rosa.

Overall, the Bay Area remains the leading center of venture capital investment by far. But San Francisco now attracts more venture investment than the Silicon Valley proper. Boston ranks third, but New York is close behind. This supports the contention of a more general urban shift venture capital back toward urban centers.

Future posts will look even more closely at this shift. Next up, I will chart the determinants of venture capital investment across metros. I'll then turn to the micro-geography of venture capital investment within U.S. metros using even more fine-grained data made available to us by the National Venture Capital Association and Dow Jones. These data cover telephone area codes and zip codes. Using these data, I'll look in even greater detail at the pattern of urban versus suburban venture capital across America's metro regions.

Richard Florida is Co-Founder and Editor at Large at The Atlantic Cities.
http://qz.com/481563/these-long-lost-vacation-photos-capture-the-tragicomedy-of-the-1990s-cruise-craze/
Silicon Valley and Teenage Suicide: Talking With The Atlantic's Hanna Rosin (Q&A)
November 22, 2015, 12:01 PM PST By Noah Kulwin
Five years ago, a number of high school students in Palo Alto killed themselves, a phenomenon that is referred to as a "suicide cluster." Last year, another tragic wave of suicides struck the Northern California city, terrifying the affluent, otherwise picturesque community; two clusters so close together was unheard of.
In her cover story for the December issue of The Atlantic, journalist Hanna Rosin traveled to Palo Alto, home of Stanford University and the de facto capital of tech, to report on the shocking problem of teenage suicide in Silicon Valley. She discusses the psychological research behind suicide, and the role of destructive social norms that push American teenagers hard to be superhuman in all that they do.
For most people in Silicon Valley, success isn't really a plateau that you reach, but rather something that is constantly a few rungs above you, perpetually out of reach. This is true across America, but especially so in the Valley.
In an interview with Re/code, Rosin talked about the story and the ways in which tech industry norms are interwoven into the Valley's fabric of life.
With entrepreneurs, it's an endless cycle of raising money, hiring, product tinkering, raising more money, hoping, praying, raising even more money, rinse, repeat. For employees of bigger companies like Facebook or Apple, it means stretching your workday to make sure that features and new products ship on time. Or at least with as few screw-ups as possible.
Predictably, this industry culture isn't totally confined to the industry. In an interview with Re/code, Rosin talked about the story and the ways in which tech industry norms are interwoven into the Valley's fabric of life. This interview has been edited and condensed for clarity.
Re/code: How did you come to this story?
Hanna Rosin: I came to it in kind of a backwards way. I was interested in the research by this woman, Suniya Luthar, who I quote in the story about the U-shaped curve between poor kids and really elite kids.
I just kept reading about the research; it's this unusual body of data. I talked to her on the phone, and she was talking to me about Palo Alto. And she thought she was gonna head to Palo Alto, and then I looked up the Palo Alto story, and then I realized — they're in the middle of another suicide cluster. So initially I thought that Palo Alto was just going to be one example of many, but then I realized they were smack in the middle of a second cluster, so all of these issues would be really alive to them at that moment.
People were in serious, deep agony at meeting after meeting in the the high schools and the community, and you could hear the anguish kind of unfolding. "The Overprotected Kid" was another story I wrote, and I kind of think of this as "The Overprotected Kid, Part Two," with teenagers, later down the road.
How do you think of this suicide problem when compared to other public health issues at high schools? Like, say, injuries from football?
I think that deaths are just one of those things that call your attention to it — the deaths make you not be able to ignore the problem. But the actual deep problem, and I don't know if this is analogous to sports injuries, is that we all — parents, administrators, parents — kind of have gone along and not really been paying attention to it. The deaths are really what just call your attention to the actual problem.
Have you seen "The Sopranos"?
Oh, yes.
One of the "Sopranos"-like themes that I picked up on in your story was how the high-school-age characters effectively relived the larger dramas of their parents. So many of the kids in Palo Alto have parents who work in Silicon Valley — did you see a connection there?
Absolutely. The bar is unreasonably high. The bar for dedication to professional life, the bar for how much money you need to make. It's like everyone there has absorbed as a normal line of success what's a completely unusual measure for success. I interviewed a lot of shrinks, who told me their patients come in with terrible anxiety because they haven't made, say, $10 million by the time they're 40.
And they absorb that like a normal path for success, and they transmit that onto their kids, like, "that's what counts for success." And that's actually extremely difficult to achieve, I think there's a line in the story from Suniya who says, "If you've never been to the moon, you wouldn't know that that was an option."
Whereas these guys, they do go to the moon, they go there all the time. They are the center of the universe, they make a huge amount of money — that's the culture that's considered normal. So that permeates the school, so what they think of as success is really unusual.
What you're describing also sounds like a consequence of economic segregation; that by creating communities of the ultrawealthy in Palo Alto, you're separating them from all these other people in the Bay Area who have totally different lived experiences, and so Palo Alto high schoolers have a very skewed idea of what's "normal."
Oh yeah, totally. That's absolutely true. This is all about social norms, and social norms get created and absorbed by everybody, and nobody understands any alternative — or you forget that there is any alternative.
This is all about social norms, and social norms get created and absorbed by everybody, and nobody understands any alternative — or you forget that there is any alternative.
And I think that Palo Alto is a really excellent example of that. I was thinking, would it be different if Pally or Gunn [high schools in Palo Alto] were located in New York? And it would be different — New York is diffused and spread out, and you'd be passing lots and lots of kinds of people. You'd be bumping up against different social norms all the time. But Palo Alto is like an island, it's isolated, it's essentially a nice quiet suburb. You're not in contact with many different kinds of people doing different kinds of things.
So the vast majority of people are doing this one thing, have accepted this one norm, and haven't come into contact with many other norms.
Outside of the context of the Google engineer [whose daughter committed suicide] who joins the school board that was in your story, did you see any other instances where the tech industry got involved? Like say, a Facebook employee comes to a high school auditorium and says, "Listen, I didn't go to college until I was 26, and dropped acid and walked around Nepal — you're all going to be okay."
Well that is what was so funny to me! People told me this is fairly typical, but the first generation of success stories in Silicon Valley are like affluent college-dropout types, and this is a question that I didn't deal with, but how did that mutate into a kind of standardized, uniform, AP testing, "get-into-college" obsession?
The problem right now is that there is only one narrative, whereas I think in decades past there have been counter-narratives, like in the '60s.
How do you mean?
It was like, "Screw the man! Drop out!" Even in the '80s, there was a counter-narrative to '80s materialism; in the '90s there was one, too. I feel like there isn't that counter-narrative, like we've lost it along the way.
Even the kids who are protesting in colleges these days, the kids are asking authorities to fix the problem, and that's unusual. It used to be, "Screw the authorities!" The weirdest part of the story to me was the loss of agency, and how the kids have totally absorbed the norms.
That's an eerily apt metaphor for how people perceive Silicon Valley. Take the public character arc of Mark Zuckerberg: Harvard bad boy who fucks with authority, creates his own app, becomes CEO of a fast-growing brash company, and then he drops the hoodie, wears a tie, hires a former Treasury official as his COO, and now his share price is way up. Are there people in the community who are making these kinds of connections between the industry and what's happening?
Well, we're in second-generation Silicon Valley now. A lot of people say that it was initially "rebels" or "outsiders" and "visionaries" and "kooks," and now it's much more, kind of, mainstream corporate. If any of these kids came home to their parents and said, "I have this vision for changing the world!" and want to drop out, their parents would be horrified. That's not part of the idiom, that's not hugely admired.
You really found that was the case? There's an entire subset of the culture, especially around Stanford, that is telling people, "Hey drop out, work on that startup, move fast, break shit."
Maybe that becomes true after high school. Like maybe when you get a bit of wiggle room, that becomes true. There are definitely kids who thrive in Palo Alto's culture, who are awesomely smart machines inventing apps, and are insanely independent. You know, the culture attracts people who love it and thrive in it, and aren't destroyed by it in any way — they totally flourish in the culture. That's a type that I met.